Circumcision Clinic
Circumcision is a commonly requested procedure for newborn boys for various reasons. For some families, circumcision is a religious ritual. Circumcision can also be a matter of family tradition, personal hygiene or preventive health care.
This web page is not to get into the emotive debate on the pros and cons of routine circumcision in newborn boys. There are a number of authoritative bodies including the American Academy of Paediatrics and the Royal Australian College of Physicians arguing the pros and cons of the circumcision and please refer to their website for their latest position on this topic.
However, as a parent you have the choice and our clinic holds the professional non-judgemental view and we respect the parents wish if they decide to circumcise their newborn boy.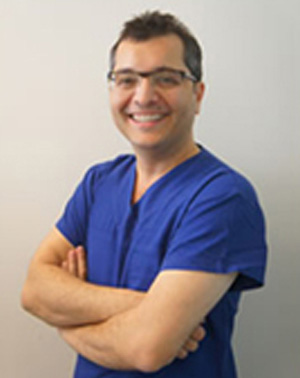 Dr Vincent Varjavandi
Dr Varjavandi is a paediatric surgeon and a senior consultant at Sydney Children's Hospital. He performs newborn circumcisions under local anaesthesia. Newborn circumcision is best performed under 6 weeks of age, but can be done up to 3 months if necessary. The procedure is done as a walk-in, walk-out procedure in the clinic. There is minimal discomfort for the baby and the cosmetic result is excellent.
To ensure the procedure is performed as soon as possible, it is best to contact our clinic just before or soon after your baby is born. Staff at the clinic will be happy to provide you with details on the procedure and the associated costs. An appointment can also be scheduled with Dr Varjavandi if you have any further questions or concerns.