Dr Anjana Ferns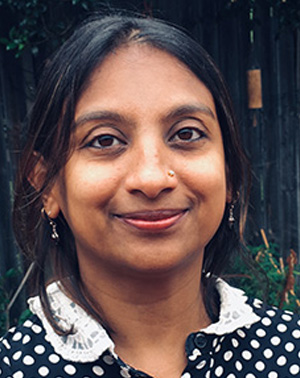 Dr Anjana Ferns
Perinatal and Child Psychiatrist
Phone : 02 9326 6826
Email : info@randwickspecialists.com.au
Dr Anjana Ferns is a Perinatal and child psychiatrist who has worked as a psychiatrist for over 10 years since obtaining her postgraduate qualifications as a psychiatrist in the UK and subsequently here in Australia where she further obtained a certificate of training in Child and adolescent psychiatry.
Dr Ferns has worked in the public sector in the Perinatal and infant mental health services where she has been working for the past 6years and prior to that has worked in parts of regional and country Australia.
She has interest and expertise in treating women's mental health, perinatal psychiatry and child psychiatry. She is also able to offer appointments for preconception counseling to women who suffer from a mental illness and might be planning a family.
Her focus in the perinatal period is on the mother-infant attachment relationship and the mental wellbeing of the mother and co-parent in relation to this. She has a special interest in transcultural psychiatry as well as the impacts of transgenerational trauma on the presentation of current presenting mental illness.
As a child psychiatrist, Dr Ferns has experience in childhood behavioural and emotional disorders. She has also been trained in reparative parenting from Redbank House and has a keen interest in childhood and adolescent difficulties which might arise in foster and adoptive care. Her work with children is family oriented. She is trained in psychodynamic therapy, Interpersonal therapy, and Circle of security parenting but tends to use an eclectic form incorporating therapy modalities tailored to individual needs of the patient/family.
Dr Ferns is a conjoint lecturer at the UNSW and conducts lectures for basic and advanced trainees in psychiatry through the Health Training and Education Institute (HET l).