Dr Kavita Bhola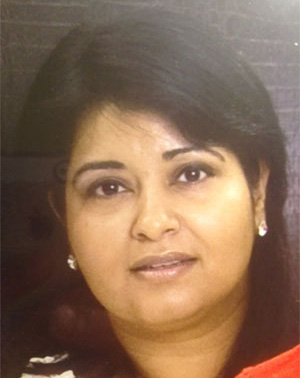 Dr Kavita Bhola
Neonatologist & Paediatrician
Phone : 02 9326 6826
Email : info@randwickspecialists.com.au
Dr Kavita Bhola is a Neonatologist and Paediatrician with over 10 years' experience in the field. Dr Bhola trained at Sydney Children's Hospital and went on to complete her specialisation in Neonatology at the Royal Hospital for Women and the Royal Prince Alfred Hospital. She has presented at various conferences and has a keen interest in epidemiology. She is also trained in clinician performed cardiac and cranial ultrasounds. She is involved in teaching and mentoring undergraduate and post-graduate medical trainees.
Her expertise is in looking after babies in the newborn period extending to the early formative school going years.
Services
Dr Bhola specialises in managing neonatal problems both in the term, preterm, small growth restricted or post-surgical population.
She provides care for babies with feeding and growth issues.
She collaborates closely with lactation specialists, dietitians, physiotherapists and child psychologists when needed.
She is able to perform a frenulotomy (tongue tie release) for the population needing it.
Her expertise is also in providing support and assessments for growth and development.
Her services include looking after children with common paediatric illnesses as well as chronic paediatric patients.
Philosophy
Dr Bhola believes in helping families have a safe experience in bringing up their children.
She believes in providing them with the highest standard of evidence based medical care.
She endeavors to maintain excellent communication and dissemination of patient related information while working closely with the families.